Vimantic
UX Strategy
UX Design
UX Development
We created a coherent digital ecosystem for the contextual video advertising software called Vimantic, including the concept, design, and development of the editorial system as well as the sales website.
UX Strategy
UX Design
UX Development
Client:

Vimantic

Project Period:

2019/2020

Link: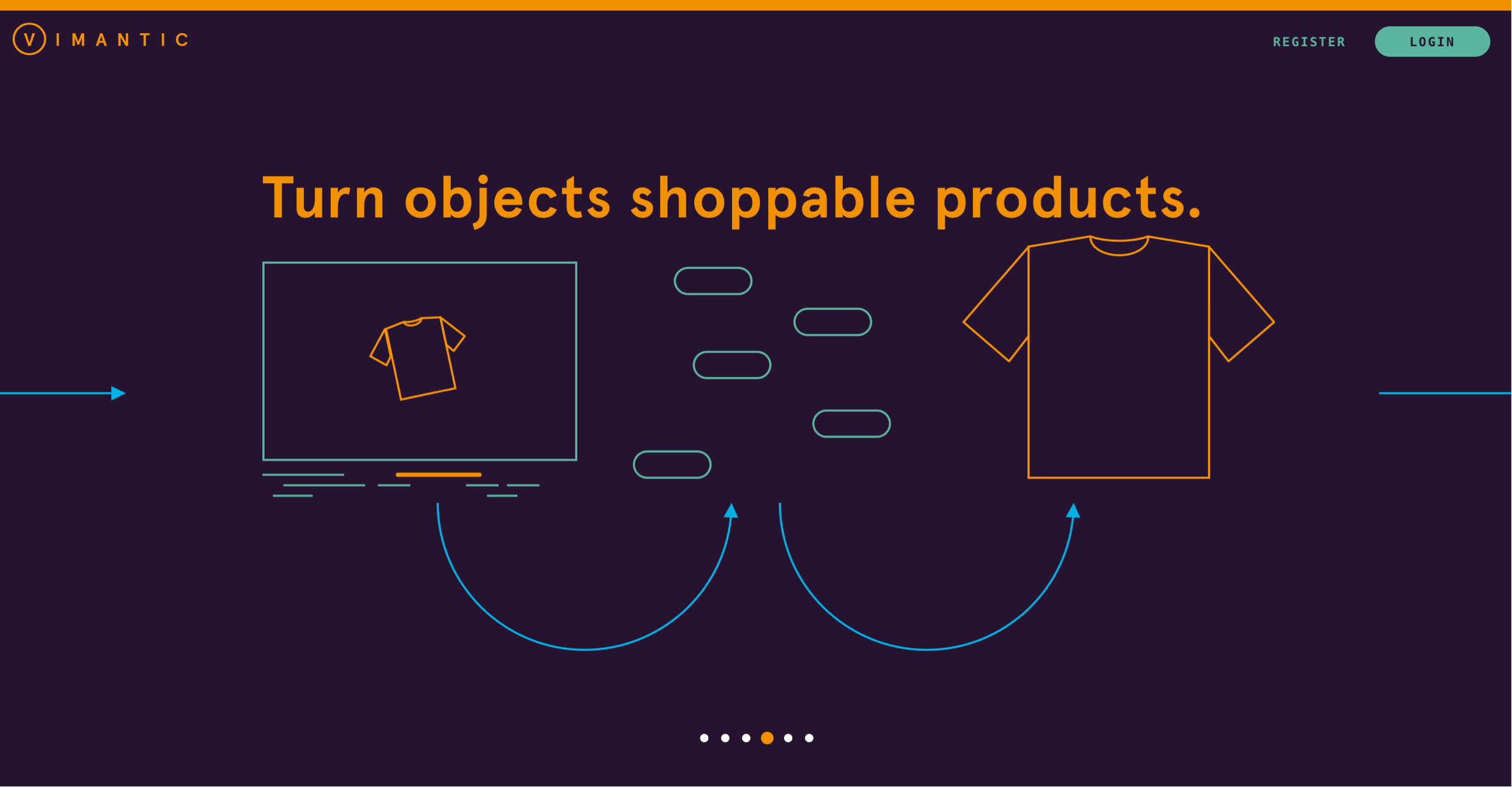 Task
How simple can an editorial system look and function? And how can it be marketed online?
Vimantic is software that links video content with products for sale or so-called "contextual video advertising. If someone in the video is wearing a white t-shirt, a banner appears near the picture with information about this or a comparable t-shirt; the placement of the banner is flexible and its design can be freely adapted. The banner is linked to corresponding offers in online stores, including some of the largest in Germany.
BIG SUN was commissioned to conceptualize, design, and develop the interface of the Vimantic editorial system as well as the website for marketing.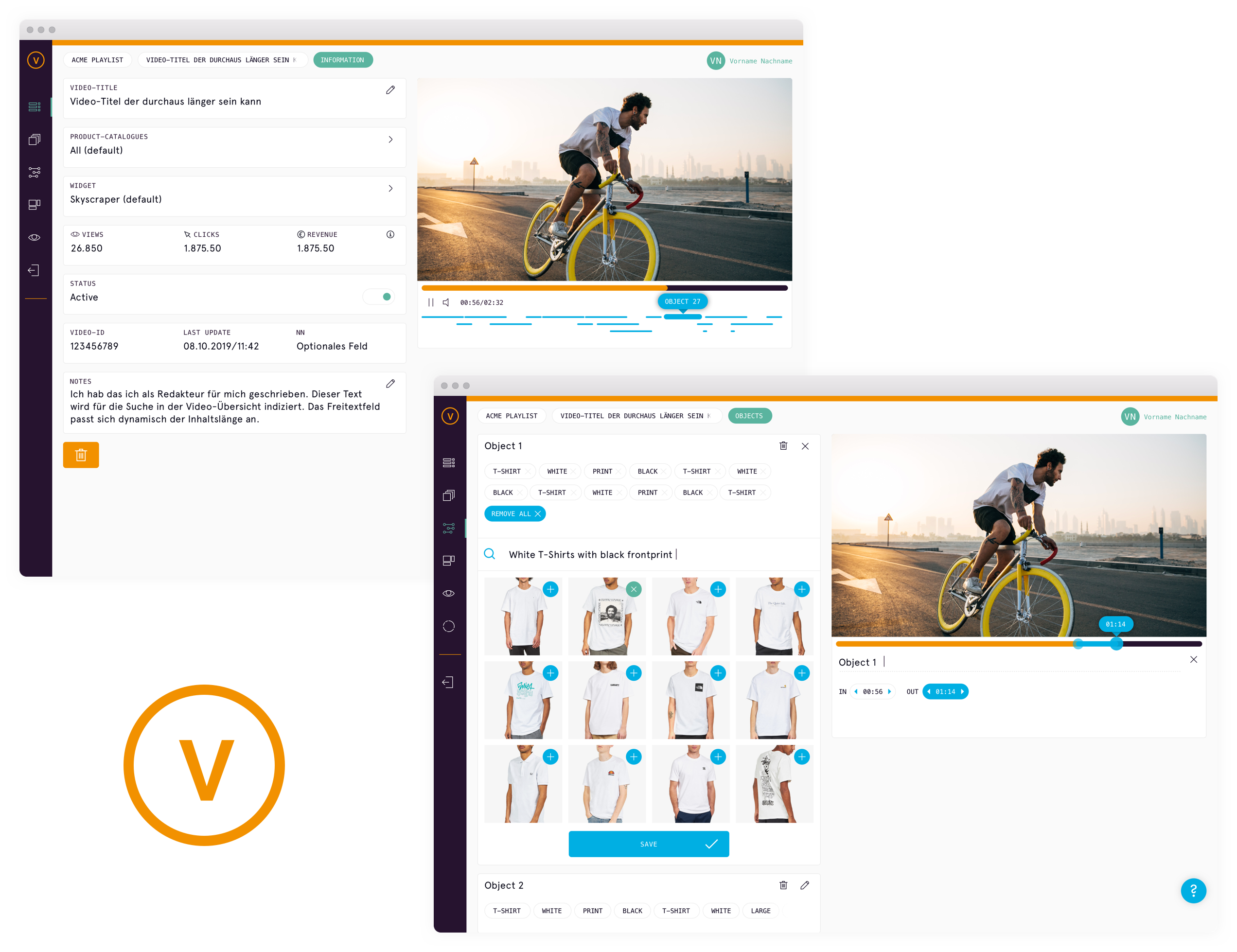 An intuitive application with an easily accessible UX maps the editorial workflow step by step.
We designed an intuitive, user-friendly application for the Vimantic editorial system, where the editorial journey corresponds to the user's editorial workflow at every step. After uploading a video, the objects to be marketed are marked and linked to relevant offers from partner stores. The end customer sees these offers in banners that appear near the video player. Before publishing, a preview function enables thorough reviews, and the editor dashboard also shows all important information at a glance. For example, multi-factorial analytics, which can increase the efficiency of the system.
A responsive one-page website was conceived, designed, and developed for Vimantic's digital marketing. It addresses Vimantic's target groups and stakeholders while explaining the functionality and benefits of the application.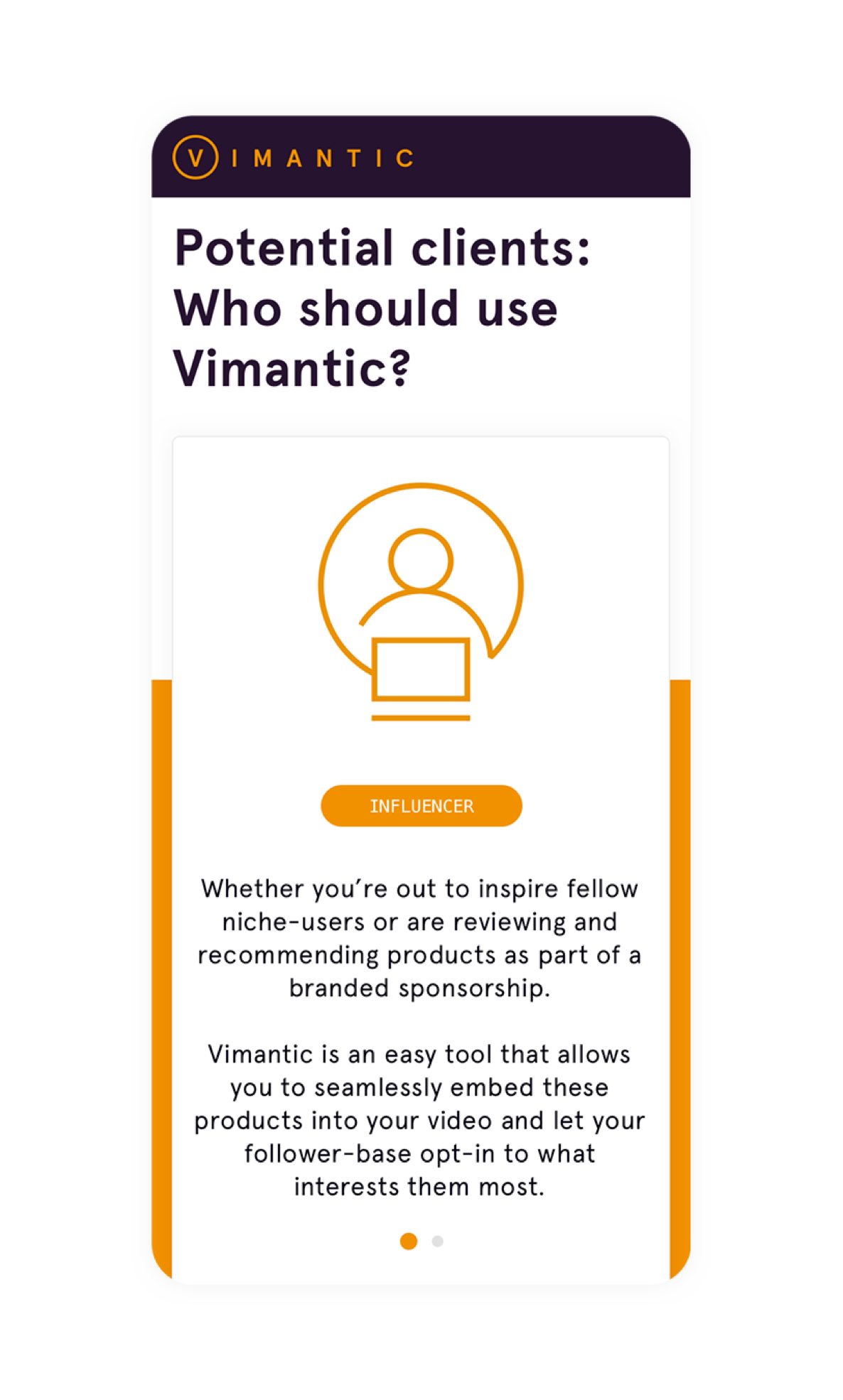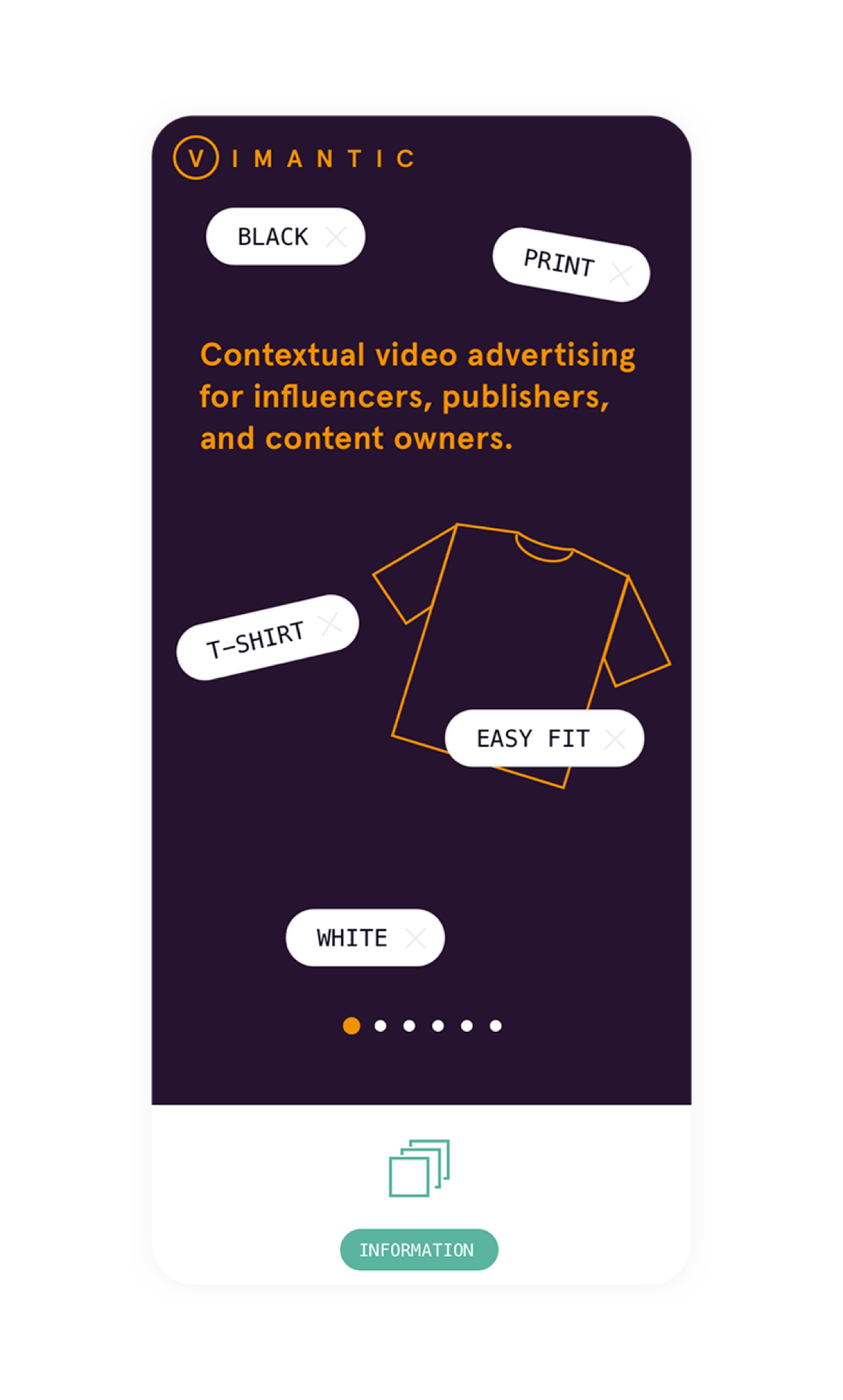 Results
2 in 1: Digital agency and long-term partner for further development of the product and for national and international sales.
With the conception, design, and development of both the editorial backend and the sales website, BIG SUN created a coherent digital ecosystem. This allows Vimantic to achieve ambitious sales goals while providing end customers with the exact tools they need to extend their value chain.
Because Vimantic is a dynamic application for a dynamic marketplace, we continue to provide client-side customization of design or playout features as an agency partner. On behalf of Vimantic, BIG SUN continues to manage the sales website and continuously reviews the editorial backend for ongoing optimization of the software thereby increasing customer value.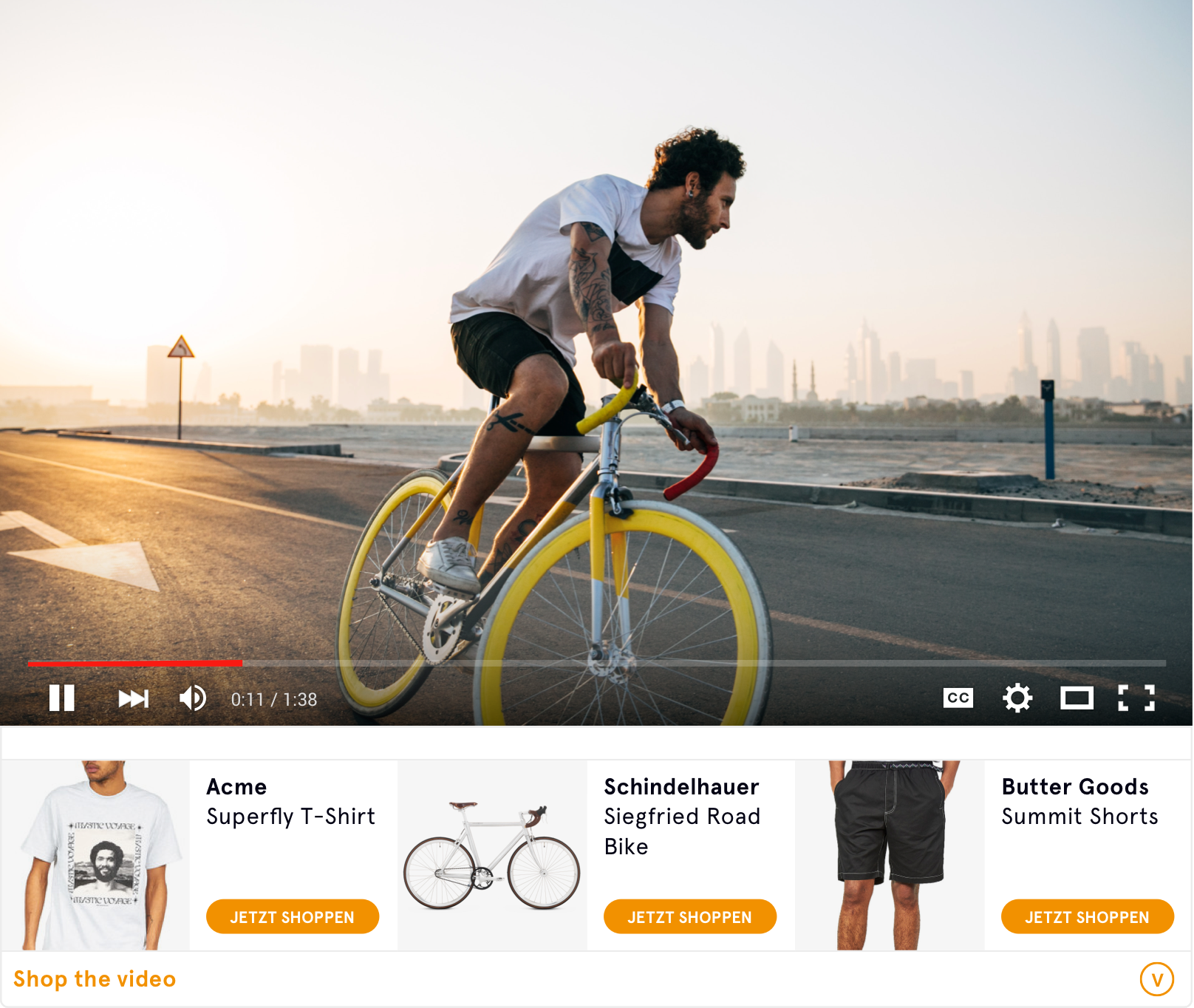 Seen enough?
So, by now you've got a pretty good idea of who we are. Now it's your turn. Let us get to know you! Come by and meet the team ― whether for a chat or a damn good cup of coffee. Or simply because it's pouring outside. Get out of the rain and into the sun. Our door is always open.